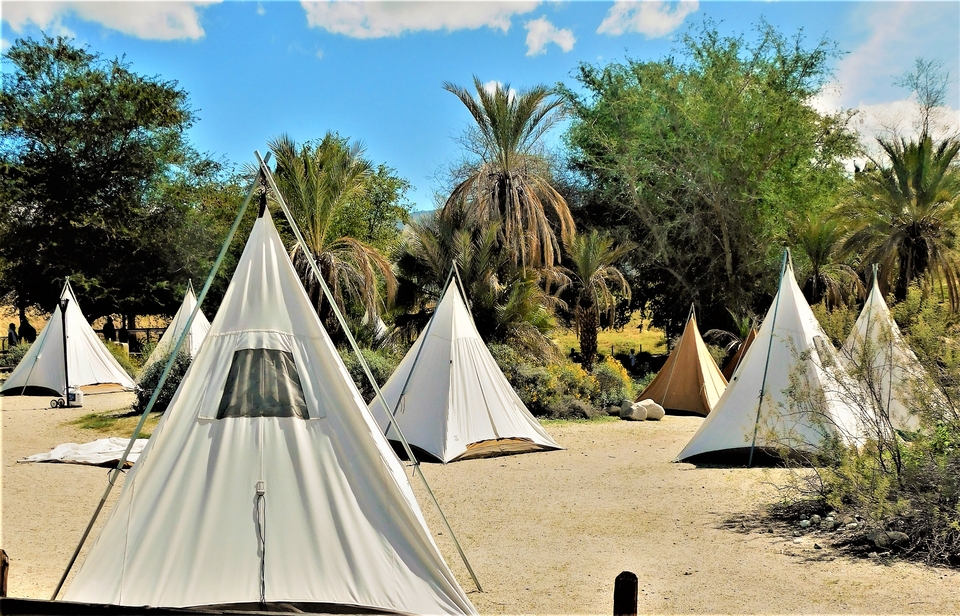 "Glamping" or luxury outdoor accommodation – A legal decoding
The term "glamping" has recently made its appearance in the French outdoor accommodation sector. It is a combination of two words: the first letters of the word "glamour" and the last letters of the word "camping".
The contraction of the two thus leads to the Anglo-Saxon concept of "glamping".
Naturally, glamping has no legal definition of its own, except by analogy with camping.
It's simply the transposition of a new concept in line with a very current trend in outdoor tourism, combining luxury and nature, great comfort and respect for the environment, while offering high-quality, often atypical accommodation, combined with amenities in terms of bedding, sanitary facilities and catering, as well as more luxurious facilities than traditional camping.
The palace of the outdoor accommodation industry.
A reminder of the concept of outdoor accommodation
The notion of " outdoor accommodation " corresponds to a generic definition which is not legally defined, since it does not appear as such in the classification of accommodation in the French Tourism Code.
However, various texts and articles refer to this notion to designate camping and caravanning sites, as well as residential leisure parks, which are themselves classified in the Code du Tourisme:
– Campsites and caravan parks:
As specified in article D 331-1-1 of the Code du Tourisme, serviced camping and caravanning sites are intended to accommodate :
– tents,
– caravans,
– mobile leisure homes and light leisure dwellings (HLL).
They consist of bare pitches or pitches equipped with one of these facilities, as well as shared facilities. They are characterized by the permanent or seasonal nature of their operation, which consists in welcoming customers who do not intend to make their home there.
– Residential leisure parks:
Residential leisure parks are sites specially designed to accommodate mainly light leisure dwellings (HLL). As specified in article D. 333-3 of the French Tourism Code, they are subject to town-planning, landscape integration, development, equipment and operating standards.
These are pitches, either bare or equipped with facilities (HLL, mobile leisure homes or caravans), intended for rental for a period of up to one month, and shared facilities for customers who do not take up residence there.
Campsite classification – a tool for promoting glamping
Campsites can be classified.
It's easy to see why classification is such a powerful promotional tool for campsites and caravan parks, especially if they are positioned at the top end of the market, as glamping suggests.
If classified, article D. 332-1-1 of the French Tourism Code states that the campsite must bear the label :
– tourism" if more than half of the pitches are intended for rental by the night, week or month
– leisure" if more than half the number of pitches are to be rented for more than one month.
There are 2 categories of classified campsites:
– star campgrounds (1 to 5 stars): The number of stars is awarded (from 1 to 5) on the basis of the level of comfort of equipment and facilities, the quality of services provided to customers, accessibility and sustainable development.
– natural area" campsites: these are generally small structures located in the heart of nature, with lower standards of equipment and comfort than star-rated campsites.
Top-of-the-range glamping will therefore depend on the aforementioned "star" classification.
Atout France plays a central role in the classification system, not only by designing the classification standards and implementing the classification procedure, but also by promoting the classification to professionals and the general public.
Labelling – another tool for promoting glamping
Labeling in the tourism sector is a process for recognizing the quality of a tourism product or service. It is designed to inform consumers about the services on offer and to guide them in their choice.
The labels that can be awarded to a campsite are notably linked to environmental preservation and sustainable development, but also to the fight against handicaps:
– European Ecolabel, symbolized by a flower, which means that the campsite has implemented a certain number of actions in the environmental field.
– Tourisme & Handicap, awarded to campsites offering a welcome and services adapted to the needs of people with disabilities.
It's easy to see how obtaining a label in addition to a classification can be of interest to customers, and the leverage it can have on sales when the campsite is positioned at the top end of the market, as is the case with glamping.
In any event, if you would like to obtain a legal opinion specific to your case, or to obtain further information on the legal rules applicable to camping or caravanning sites and their classification, our lawyers are at your disposal to answer all your questions and advise you.
Our meetings can be held face-to-face or by videoconference. You can make an appointment directly online at www.agn-avocats.com
AGN AVOCATS – Tourism Department
09 72 34 24 72