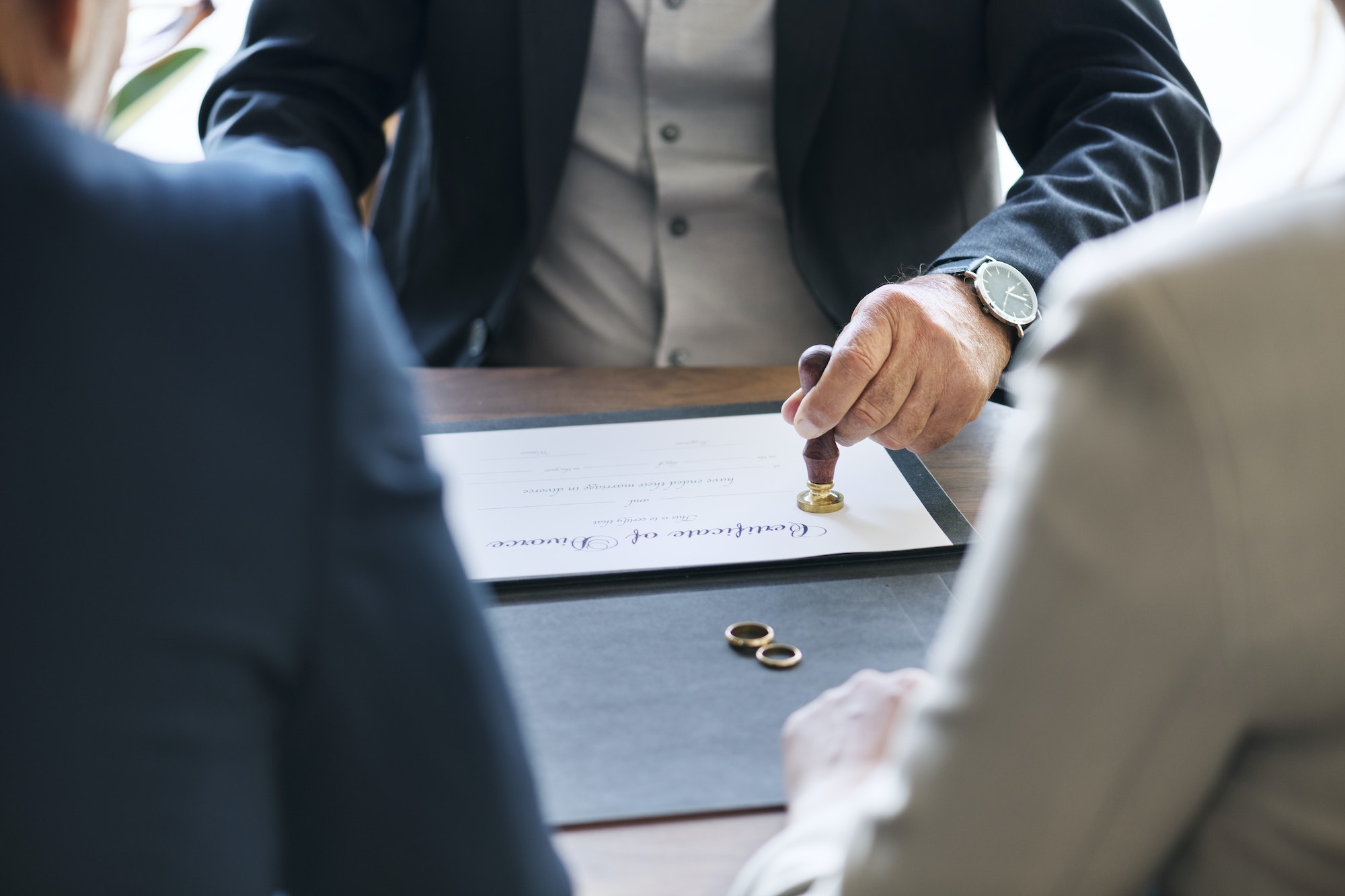 Do I need a lawyer to divorce?
Are you thinking about getting a divorce? Are you wondering whether you can divorce without a lawyer, mainly for cost reasons? The French National Assembly has adopted a reform bill that will make it possible to divorce by mutual consent without a judge. However, the presence of a lawyer will still be required.
Divorce without a lawyer? Is it possible?
Before the reform: Mandatory recourse to a lawyer and referral to a judge
Regardless of the divorce procedure envisaged (divorce by mutual consent, permanent alteration of the marital bond, fault), a lawyer is required to present your request for divorce to the judge.
You can begin discussing the consequences of your divorce without your lawyer, notably by setting the amount of compensatory allowance, alimony and child custody in writing, which your lawyer will then use to draw up a divorce agreement.
However, it is article 250 of the French Civil Code that requires the use of a lawyer, specifying that "the petition for divorce is presented by the respective lawyers of the parties or by a lawyer chosen by mutual agreement".
Your lawyer will send a petition to the family court judges, together with the divorce agreement setting out the consequences of your divorce. At the hearing, the judge will summon you and your spouse, and then call your lawyer. Once the divorce decree has been handed down, your lawyer will transcribe it onto the spouses' civil status certificates, so that the divorce takes definitive effect.
After the reform: Mandatory recourse to a lawyer without referral to a judge
On May 19, 2016, members of parliament adopted divorce by mutual consent without a judge. The aim of the reform is to enable you to carry out a divorce without going before a judge. You will still need a lawyer, but it will be a divorce without a judge.
The reform stipulates that the two spouses must each have a lawyer, and will negotiate the divorce agreement that will settle the consequences of the divorce in the presence of their respective lawyers. Once the agreement has been written, it will be registered with a notary. Your divorce will take full effect once a 15-day cooling-off period has elapsed. If you have a minor child who asks to be heard by a judge, you will still have to go to court.
Divorce by mutual consent without a judge requires two lawyers, one for each spouse.
Would you like to divorce while controlling the cost of your divorce? Go to the AGN avocats website, where you can use the online divorce by mutual consent procedure. You enter the necessary information, and publish a divorce agreement and a petition for divorce. A lawyer from the AGN network in your area will handle your divorce, and you can contact them. They will then accompany you before the judge, and transcribe the divorce decree on your civil status. Your divorce will cost you 990 euros!